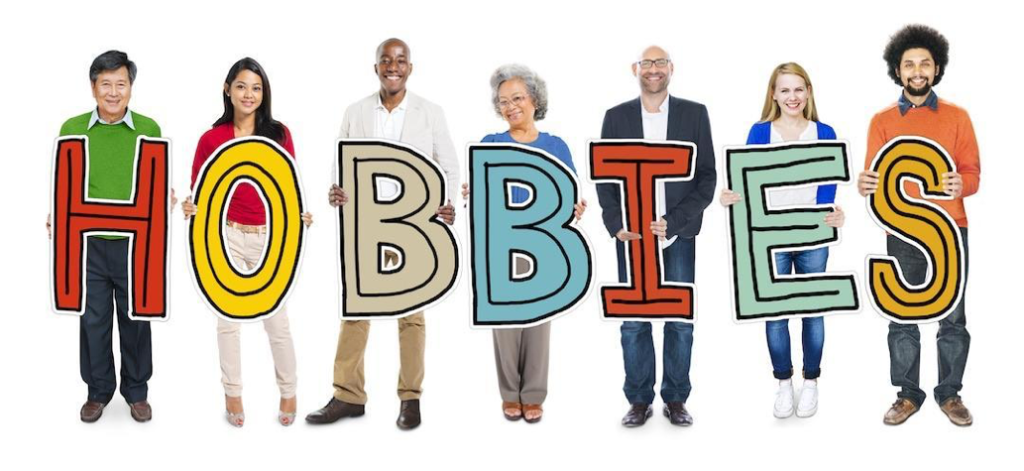 Starting a new hobby over 50 might seem impossible to some, but as Dale Carnegie said: "Today is the life – the only life you are sure of. Make the most of today. Get interested in something. Shake yourself awake. Develop a hobby. Let the winds of enthusiasm sweep through you. Live today with gusto."
Introduction:
We know hobbies can help keep you young and it can be quite refreshing when you allow yourself to experience something out of your routine. In this article, we will explore the many benefits of starting a new hobby over 50.
All you need to do is find whatever sounds interesting to you and explore it further. Our interests can vary over our lifetime, and some benefits will stay constant. It's about exploring all the hobbies you feel might be of interest. Starting a new hobby can help you keep your body, mind, and spirit stimulated, and the benefits go far and wide, touching every part of your being: mentally, emotionally, physically, and spiritually, enhancing and expanding the quality of your life after 50.
Furthermore, over the years, we have heard that doing things we enjoy can even help delay the aging process. It can result in having positive feelings that can help us fight against certain illnesses. Of course, everyone is different, and that is why there are hundreds of hobbies to choose from, therefore, you can find a hobby that is suitable for yourself.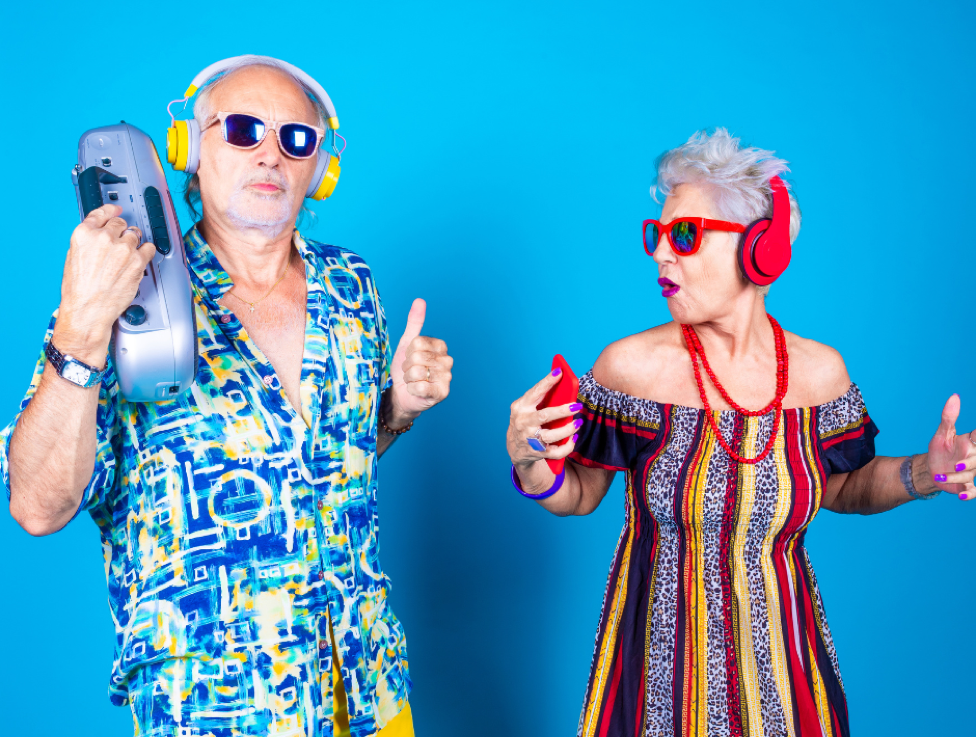 How to Find a new Hobby after 50 – What interests you?
How to start a new hobby? First, start by asking yourself what interests you. What activities do you enjoy now or experienced growing up? Reflect on the areas of interest you have yet to fully investigate despite feeling drawn to them. Maybe things that catch your eye might inspire a mild interest. Passing by a Bocce ball court and seeing the players all dressed in white may encourage a mild interest – at least a curiosity. Watching people in their activities can produce a fleeting thought of fun. Anytime is good to develop a hobby, however, now is as good of a time as any to explore and start a new hobby. I love cooking and entertaining. It's a definite hobby that allows me to make yummy delicious food and then watch with delight when people eat it.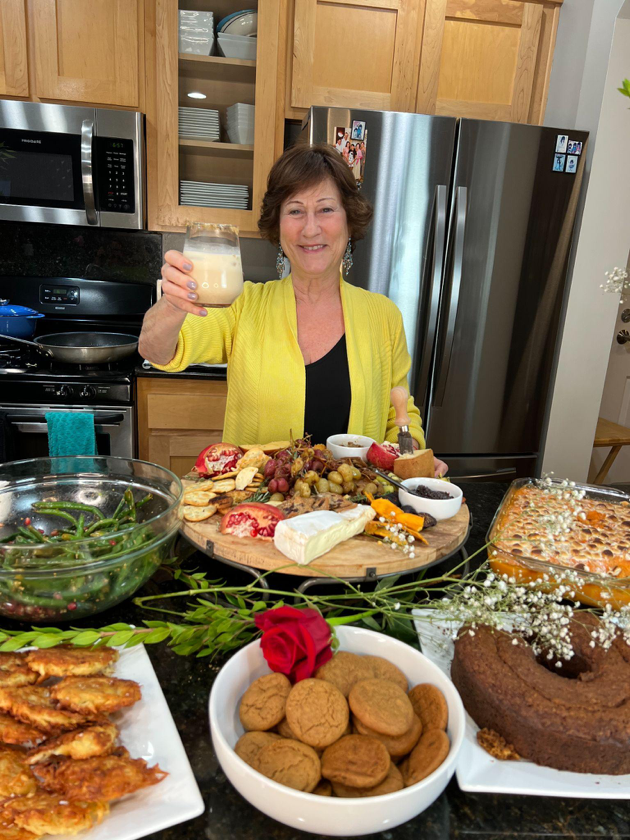 "Trying On" Hobbies after 50 for the "Fun of It" :
Living is like one big shopping spree. You "try on" different experiences at different times to see if they fit, to see how you feel about any skill you learn, to see if you like it and if you want to continue experiencing it. Even if you don't like a particular hobby, be open to something new. If that new hobby activity doesn't feel as good as you thought, then keep trying on new ones until you find yourself having fun with a newfound one you enjoy, and it fits perfectly!
All experiences in life give you emotional, mental, and physical sensations. Some experiences even balance out your harmful stress levels. The idea is how to find a hobby that coincides with your natural strengths and abilities, and challenges you in a fun way at the same time.
Besides actually experiencing what you are interested in, the key then is to stick to it if it's fun for you and it provides enjoyment. Yes, FUN and ENJOYMENT! Hobbies are supposed to be a pleasurable way to spend time in a way that makes you feel good about what you're doing. We do activities regularly in our leisure time just for pleasure. Can you imagine that?
If you don't come from a philosophy that it is ok to have fun, then push your comfort zone to think about what you were doing the last time you did something just for the fun of it.
I don't know about you, but growing up in my home, I was the responsible one. My mother charged me to make sure that the home was clean before she arrived home from work. As I got older, I realized doing my chores became more important than playing, and I even forgot how to play.
Several years ago, my mentor gave me an assignment to go to the beach and play in the sand for 45 days in a row. You would think that would be the most natural thing to do. Well, it wasn't for me. I went to the hardware store and bought all kinds of sand tools, buckets and so one, just to have whatever I needed, so I was ready. I approached it as homework, as I was always a good student. As I allowed myself to BE present, and PLAY, I began to make different sculptures in the sand, and I realized I was really enjoying myself. It left me with a sense of well-being. I also realized that it's almost as if I fought against enjoying myself. Isn't that silly?
Now is the time to find a hobby and discover new hobbies or ways to have fun with one or many hobbies! What's important to remember is when you find something you enjoy, and you lose track of time, that means YOU ARE LIVING IN THE MOMENT. What a concept! You lose yourself in what you do. Why do you suppose that is? You are enjoying yourself so much that time is not the most important barometer. It's JOY that becomes the barometer.
Increase your joy factor by exploring different hobbies, and believe me, there are hundreds of different hobbies to explore, some traditional hobbies, and some very eclectic ones that I will list for you further in this article.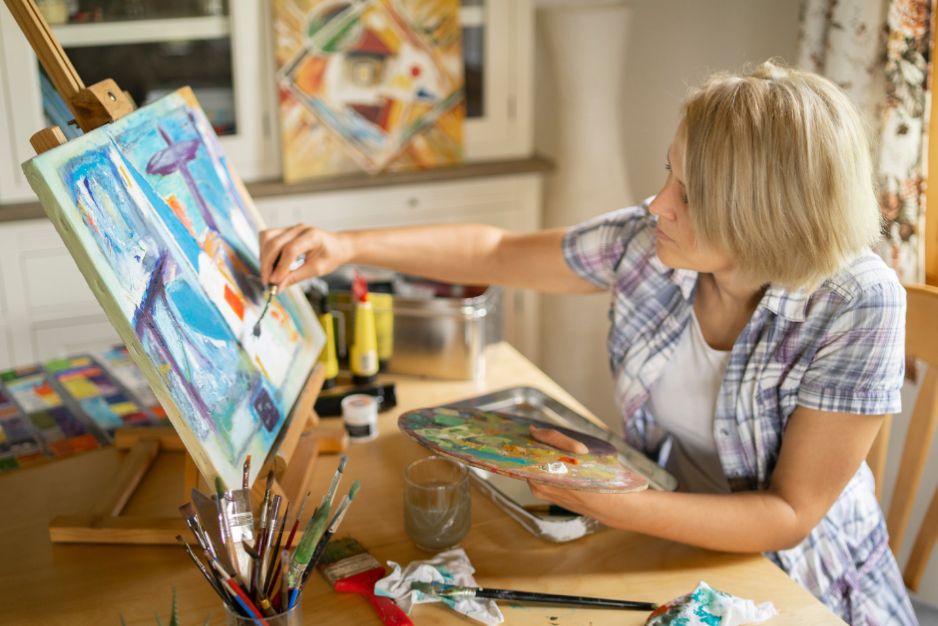 Benefits of Starting a new Hobby after 50 :
If you are serious about pleasure (sounds funny, eh?), or you want to be intentional about it, think about the many benefits of having a hobby. You might want to go on a field trip and take yourself to a hobby shop or your local community college or look into community education courses to find out what kinds of different creative hobbies there are in your area. Even your local libraries offer an array of classes and events, such as bridge groups, knitting & crochet clubs, scrapbooking, swing dancing lessons, and others.
I LOVE swing dancing and have taken lessons from Arthur Murray Dance Studio for fun. Now I dance at the Pasadena Ballroom, and even if I don't dance, I love listening to the big bands play and watching other people dancing. It's so much fun for me! My girlfriend took up salsa dancing when she was over 50. She connected with an entirely new community of people who love salsa, and all that dancing surely keeps her young. I met a friend of hers whom she met while dancing; a woman who was 80, and she met her husband just six years ago salsa dancing. It just goes to show that something beautiful can happen when you are doing something you love.
There are more benefits than you can imagine having a hobby or finding a hobby, whether or not you are still working. I won't be able to cover all the benefits, but here is a list that will fill you up with possibilities:
Having a hobby allows you to take a break with a purpose beside doing something you enjoy while still living your busy life, whether it is working full time or not.
Having a hobby is something to be excited about, especially when you are doing something you love doing. Some people even turn their hobby into a business and then they get to generate income by doing what they love. That's a great recipe for living a happy, fulfilled, and meaningful life.
Hobbies challenge you in how you perceive the world, offering you a different perspective. I'm all for changing your perspective on what you do in life, especially if it adds a dimension you didn't have. It makes all the difference in the attitude you carry throughout your everyday experiences.
Hobbies connect you with others who are enjoying the same things. It's nice to find like-minded people that share your interests and passions. It builds new friendships with a sense of belonging, and we all need that. Think of it as social support.
Having a hobby also builds confidence, especially when you are good at something and can adapt your skills to learning something new. It can be gratifying.
When you engage in a hobby that requires some physical activity, you are creating a positive chemical change in your body too, reducing stress and creating a sense of self-satisfaction.
Participants from four different studies completed a self-assessment and found their blood pressure, cortisol levels, and body mass index lowered, while their health and well-being increased psychologically and physically.
Even low-movement hobbies like knitting, crafting, and playing the guitar were helpful for better health. Who wouldn't want that? How many people do you know walk around totally stressed out most of the time? Encourage them to find a new hobby! Be a Hobby Advocate! Think of cooking, baking, gardening, walking, singing, reading, or playing a musical instrument. I know for me; cooking is very meditative. I can cook all day and then serve the food to people I love. It's a win-win!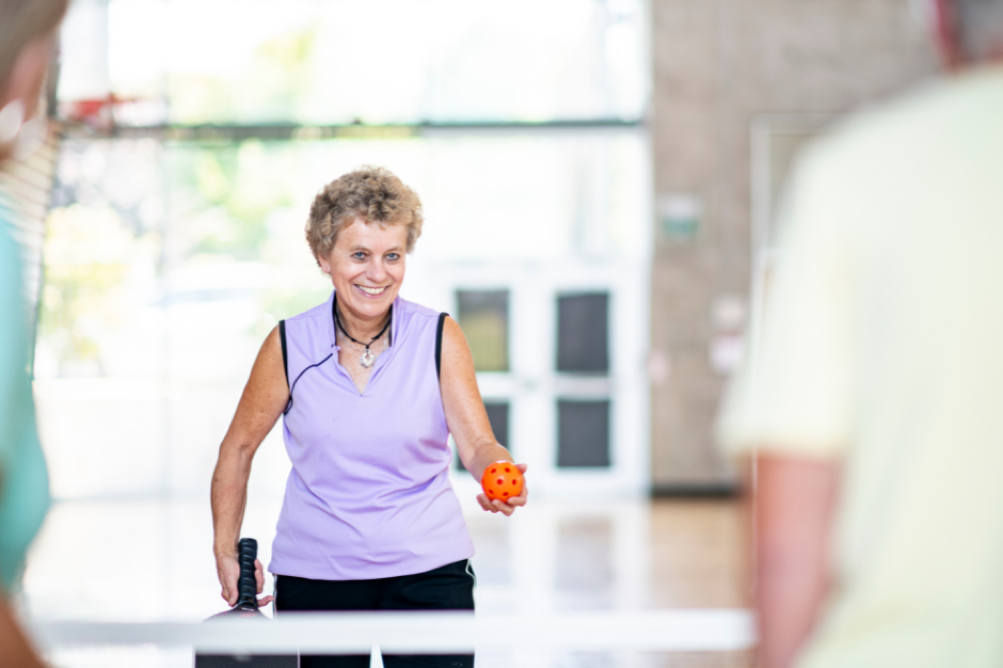 Hobbies are great diversions, they enable you to focus on non-work-related tasks that give you something else to focus on, other than work. They also reduce stress and help you perform better at work.
A study published in the Journal of Occupational and Organizational Psychology was conducted with 400 employees, finding an enormous change between employees that were engaged in creative hobbies and those who were not. They found that employees recovered faster and easier when they had an outside creative activity.
Hobbies help you get into and stay in the flow of what you are doing, losing yourself in your activity, and it appears that whatever worries you may have had seemed to disappear, calming your nerves, and creating a sense of well-being.
Hobbies stimulate creativity, which CEO Mark Zuckerberg agrees with. Years ago, he instructed his recruiters to specifically ask candidates if they had an outside hobby because it not only boosted their chance of landing a job with Facebook but having an outdoor hobby was associated with positive work-related traits, being more creative on projects with a better attitude on the job. Having a hobby also helps to lower burnout.
More information and benefits of starting a new hobby:
Hobbies are FUN! We already covered that, but I can't say this enough. People that engage in a hobby are happier and experience lower levels of depression and negative feelings. These benefits carry through day after day, showing how leisure time helps improve health.
Hobbies help you learn new skills through "positive stress" or "eustress", a term coined by the Hungarian Endocrinologist Hans Selye, which means stress can have a positive effect on us. He said everyone experiences stress. It's what we do with it that matters. Negative stress, which he called "distress" increases cortisol levels, and decreases the immune system, while "eustress" increases a sense of well-being, enhancing the immune system.
Hobbies are satisfying, especially when you have seen a project you were working on through to its completion. Maybe you refinished a piece of furniture or decorated a room in your house, all providing you with a great sense of accomplishment.
Hobbies that are physical improve your physical quality of life. Exercising, doing yoga, chi gong, riding a bicycle, or even walking enhances your immune system, preventing some chronic illnesses, like heart disease, diabetic arthritis, and even some types of cancer.
Physical hobbies also release endorphins and boost your mood and mental faculties. They help you sleep better and get more of a more restful night's sleep.
Mental hobbies keep your brain sharp. Engaging in a hobby that stimulates and challenges your mental abilities helps your brain function better by exercising the brain as a "muscle".
Think of Sudoku, word games, crossword puzzles, jigsaw puzzles, brainteasers, card games, solitaire, canasta, gin rummy, bridge.
Learning to draw or paint, play chess, play an instrument, master a new language, or take part in trivia contests, to name a few.
Hobbies such as meditation, yoga, and walking give you time to relax, creating a sense of stillness and calm within. It's another way to reduce stress and increase your sense of well-being.
Having a group hobby is a way to connect to your interests, while energizing, inspiring, and connecting to others, preventing isolation and loneliness, giving meaning to your life, and improving your social life and sense of achievement.
Hobbies are exciting, especially when you are learning and experiencing new things you never did before, improving your skills.
Starting a new hobby improves your self-esteem and problem-solving abilities because it increases your creative spark. Creative stimulation activates the mind and increases creative productivity. Think of the old TV show, MacGyver.
Having a hobby is a way of giving yourself something to look forward to, out of your daily routine, preventing boredom and depression.
As you can see, I could go on and on with a multitude of benefits you derive from having a hobby. Now that you know there are many reasons to start a hobby at any age, there is no reason in the whole world not to have a hobby. When you stop and look around to find a hobby most likely, you will find one, or even two!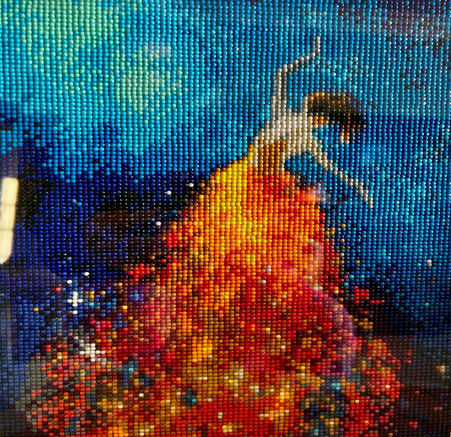 This is called "Diamond Art" and was done by my daughter and given to me as a gift. Think of a big jigsaw puzzle. These are tiny little beads that have a sticky back and you put them on one by one with a tiny tweezers. She and her husband are doing this together, along with my granddaughter. It's a family hobby and is just so beautiful to watch.
How to Start a new Hobby?
An enjoyable hobby can balance your life in different ways through the variety of pleasures it can bring you. However, it's wise to take into consideration your physical limitations and always honor what you are physically capable of doing. Having a hobby can be challenging, but if the hobby you choose makes you feel bad because you are not up to it physically, then pick another hobby. Don't dwell that you "can't" do it. Pick something you can do and remember that hobbies are for your benefit, not to your detriment.
If you get tired quickly, you may need a couple of different hobbies, where you can rest your eyes or shift positions, or do something different. Also, remember that hobbies can be seasonal. If you enjoy bird watching and it's winter, it's harder to be outside when it's snowing to watch the birds. Maybe in winter, you will pick an indoor hobby.
Here are some hobbies ideas that you can do either by yourself or with a group you choose. When you learn a new skill, you will learn from someone who already has that skill, so you will automatically be with others. It may be in a class setting or a one-on-one, whichever it is, enjoy the experience.
Indoor Hobbies:
There are many indoor activities from which to choose. I'm going to give you several examples of mentally and physically active hobbies, both indoors and outdoors. If you are inside, you can find a variety of things to do to challenge and stimulate your mind.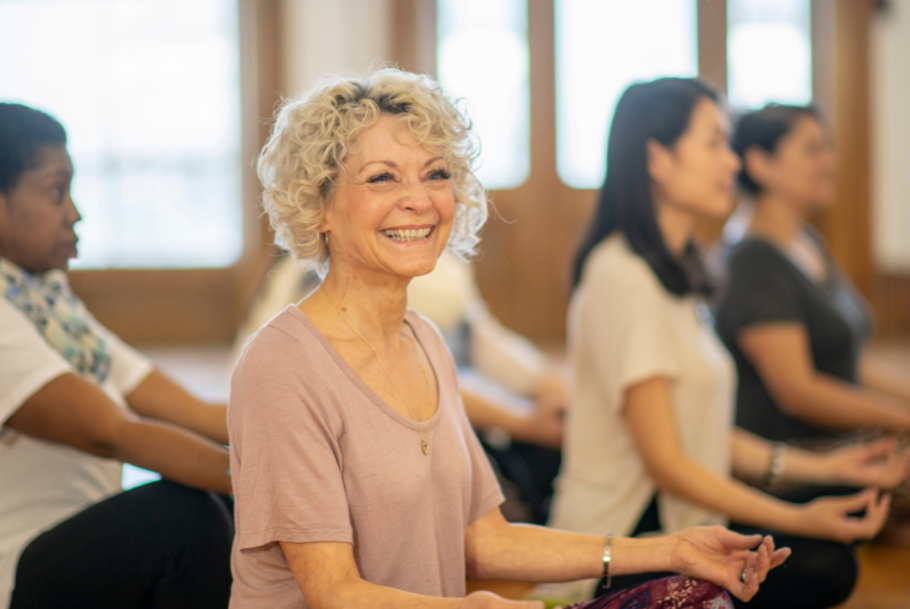 Mentally Active Indoor Solo & Group Hobbies:
Crossword Puzzles, Sudoku, Rubik's Cube, Video Games, Memory Games, Reading, being a Mentor, Tutor, Activist, Saving the Environment, Organizing Neighborhood Clean-up, Coupon Cutting
Learning a new Language, Learning Online Courses, Journaling, Graphic Designing
Blogging, Vlogging
Spiritual Activities like Meditating
Reading to Children
Playing Chess, Checkers, Backgammon
Researching Genealogy
Participating in Fantasy Sports Leagues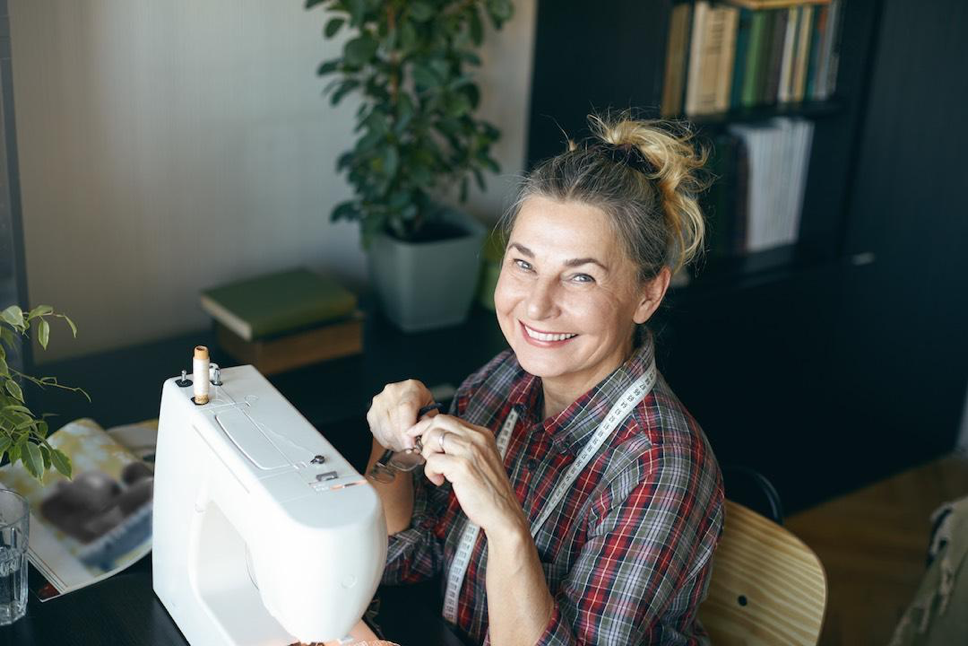 Physically Light Active Indoor Solo Hobbies Include:
Sewing, Knitting, Cooking, Baking, Embroidery, Cross-stitch, Needlepoint, Scrapbooking, Calligraphy, Flower Arranging.
Making Jewelry, Pottery, Candles, Soaps, Dolls, Leather Goods & Stained Glass, Cake Decorating, Crafting to Sell at Fairs.
Entertaining, Decorating, Interior Design, Thrift Shopping.
Learning to play Guitar, Piano, Clarinet, Flute, Harmonica, Drums, Ukulele, etc.
Learning to read music, teaching music, piano, music history.
Producing music, Promoting Bands.
Singing, Choir, Dancing, Writing,
Watching Sports, YouTube Videos, DIY Beauty Shows, DIY Remodeling House Shows
Going to Concerts.
Babysitting
Magic
Starting an Aquarium.
Collecting: Americana Memorabilia, Beer Cans, Coins, Stamps, Pins, Toys, Cars, Art, Spoons, Sports Cards, Autographs, Antiques, Rocks & Gems, Records, Gadgets.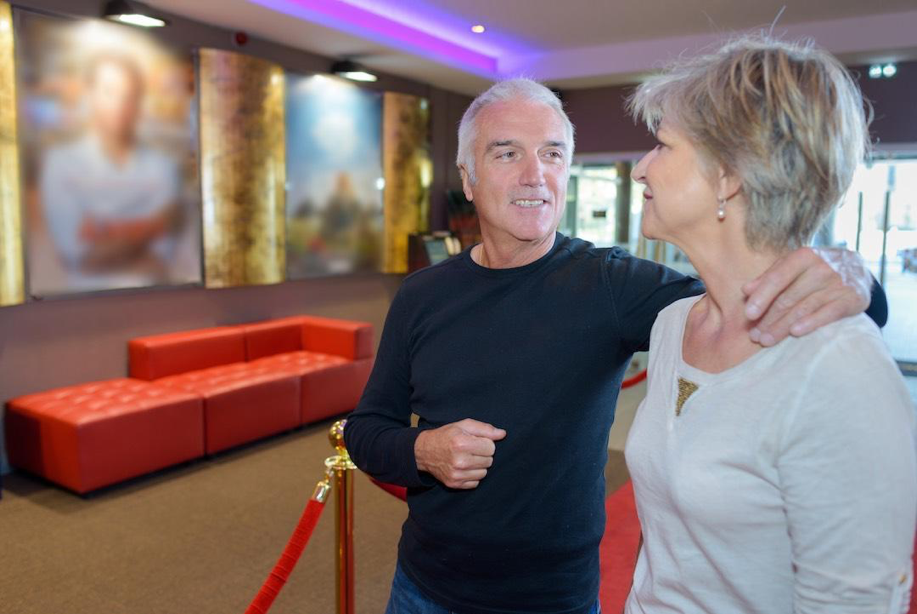 Physically Light Active Indoor Group Hobbies Include:
Book Clubs
Acting, Improv, Theatre
Going to the Movies, Theatre, Concerts, Museums
Wine & Beer Tasting
Building Model Cars, Airplanes, Boats
Playing Pool/Billiards, Darts, Ping-pong
Visiting different Escape Rooms
Volunteering at Senior Citizen Homes, Hospitals, Animal Shelters, Homeless Shelters, Youth Organizations, Historical Sites, Libraries, Schools
Physically Active Indoor Solo Hobbies:
Cross-fit, Exercise, Bowling, Yoga,
Home Brewing
Carpentry
Find a Hobby in Outdoor Hobbies:
It's always helpful to commune with nature. Many people prefer to be outside. Those who can have a wide variety of choices.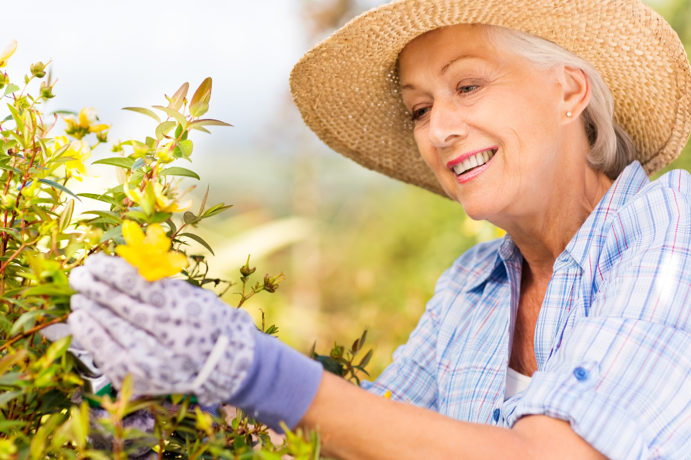 Find a Hobby in Physically Light Active Outdoor Solo Hobbies:
Photography
Gardening
Antiquing, Window Shopping
Learning about Astronomy
Classic Car Restoration
Training Dogs
Wildlife
Bee Keeping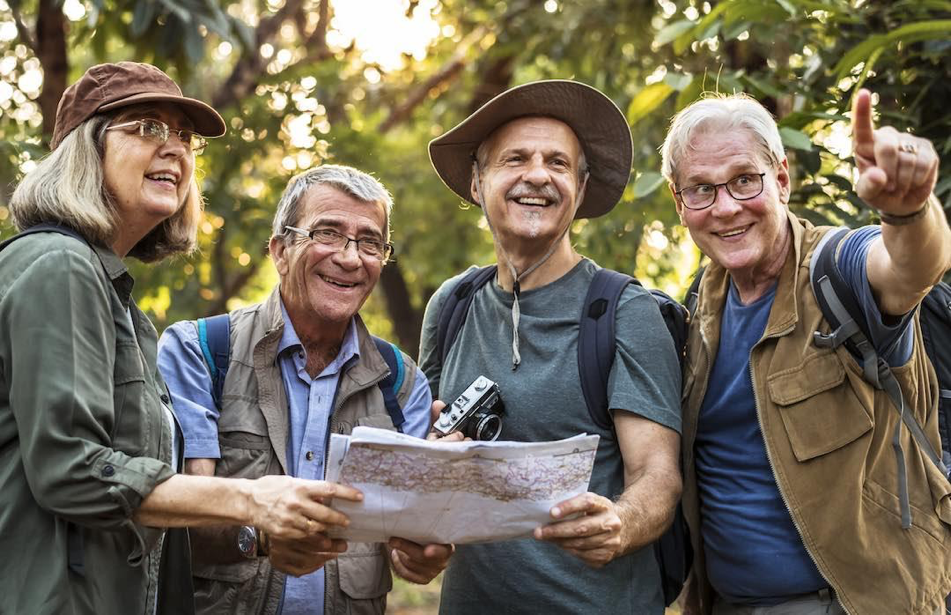 Physically Active Outdoor Group Hobbies:
Traveling Across the U.S. in an RV, camping.
Going to other Countries, Seeing the 8 Wonders of the World, Visiting the Crystal Caves in Arkansas and Mexico, River Cruising, Boating, Hot Air Ballooning, Home & Garden Shows, Visiting Ghost Town, Haunted Houses & Hotels, Taking Organized Bike Tours
Whale & Dolphin Watching
Tasting unique foods from all over the world
Exploring your local city, Parks, Libraries, Museums, Beaches, Building Sandcastles, Going on Scavenger Hunts, Urban Adventures.
Walking, hiking in nature, fishing, Tai Chi, golf, sailing, Horseback Riding, Water Aerobics, refereeing, Sports Coaching
Perusing Flea markets & Garage Sales, Flipping Items
Participating in Team sports: Baseball, Basketball, Tennis, Soccer, Rowing, Volleyball, Pickle-ball
Conclusion:
You are never too old to learn something new. As you can see, there are many hobbies from which to choose, depending on your interests and physical capabilities. The list is endless. You can be of service to others by volunteering in your favorite organization, whether it be at your local hospital, library, or community center. You can do a hobby alone or with a group, indoors or outdoors. Whatever you choose is beneficial for all concerned.
We have explored a multitude of benefits in starting and maintaining a hobby over 50. You have learned that hobbies keep you young in body and mind and can be quite refreshing, especially when you allow yourself to experience something out of your routine.
Hobbies can greatly enhance your overall well-being by stimulating your mind and bringing joy to your life. They can have positive effects on your mental, emotional, physical, and spiritual health, improving the quality of your life in many ways.
I can't think of any reason you would not choose to have a hobby that sings to your heart, opens your mind, and expands your life experiences.
It's your life. Enjoy the journey. And remember to bring love into everything you do.