I am a woman on a mission to bring love into human consciousness, through the soul's perspective. Being a catalyst for change, I poke and inquire with love, offering small adjustments to one thought at a time with the intention of living life with more joy, purpose, and sense of well-being.
My foundational belief is that we are spiritual beings having a human experience, and it's the human part that presents the bumpy ride. I am here to share effective and empowering techniques that navigate the human experience with as much ease and grace as possible, and a lot of humor thrown into the mix.
I created the Soul Diving Institute to offer workshops, programs, and teachings that focus on igniting, reawakening, and nourishing the inner relationship between the human and the soul. Through my processes called Soul-Diving™, I take people on explorative journeys of self-discovery with life-changing results.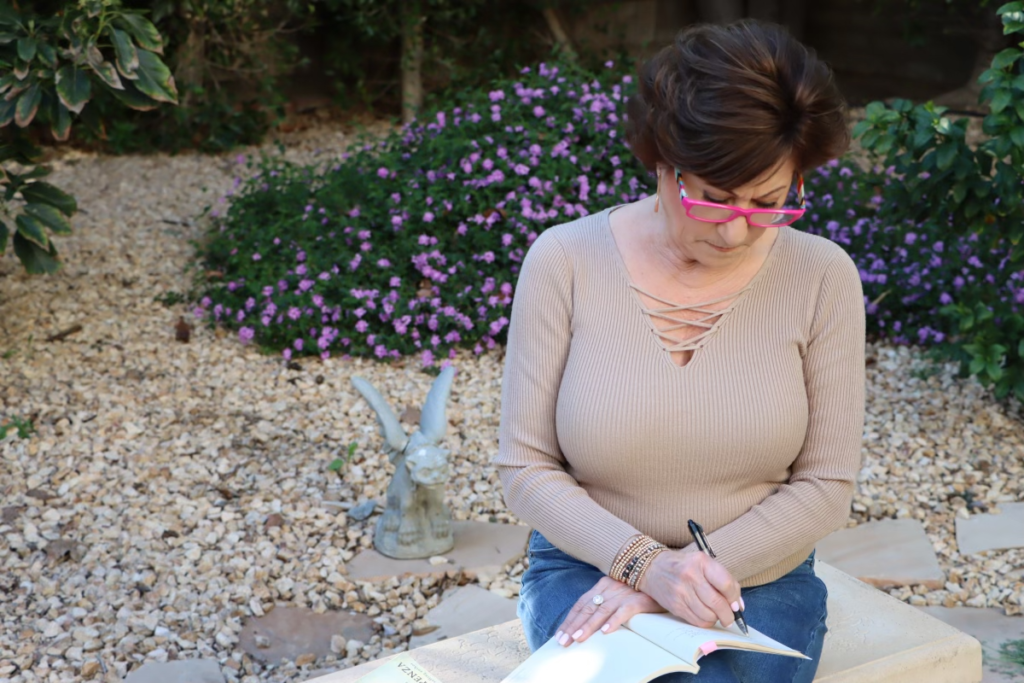 I am a teacher, speaker, and creator of programs that enhance, elevate, and increase individuals' Joy Factor© in daily life and living. Being a life coach and death midwife, I serve both spectrums of the human experience. It is a privilege to guide, coach, and teach individuals how to bring love, honor, dignity, and regard into everything they do, including cooking in the kitchen.
I received my B.A. in Jewish Studies from the American Jewish University and have studied the human/soul dynamic cross culturally with gurus, shamans, rabbis, teachers, as well as undertaking personal life-shifting work with life stewards.
I am the author of, "What Do You Bring to the Table? A Savory, Sensory and Inspirational Guide to Living a Yummy Delicious Life," using cooking as the analogy for life, shifting and infusing one's true essences into the preparation of food. As you read my book, you will see I am an advocate for bringing love and peace into the world through cooking. "Bringing love into everything I do" is my secret ingredient to living a joyful life.
I am blessed to be a mother, a grandma and yes, a visionary.